Please contact Freya (freya@facetdigital.co.uk) to discuss a more tailored package or to place an order.
Blog Post Packages
Typical blog posts include a roughly 500 word search-engine-optimised article including at least one specialist diagram. These diagrams are licensed as part of your subscription.
Core content is based on the ASA approved list of conditions that osteopaths may claim to treat. This is referred to as Conditions Explained, although you are not obliged to use this label on your own posts.
Pre-built packages:
Frequency
Features
Monthly cost
Basic
1 post every 14 days
19 ASA Conditions Explained topics
7 additional posts
(26 total per year)
Under Review
Standard
1 post every 10 days
19 ASA Conditions Explained
18 additional posts
(37 total per year)
Under Review
Premium
1 post every 7 days
19 ASA Conditions Explained
33 additional posts
including cornerstone content*
(52 total per year)
Under Review
Blog post content may be subject to change after the first year.
*Cornerstone content is one of <4 posts on your website that are longer than usual and heavily linked to the rest of the site. They are good for SEO and ideally used on areas of special interest.
Suggested add-on topics:
Specialist topics

Paediatrics
Pregnancy
Osteoarthritis

Nutrition (dietician approved)
Treatments explained
Pain science
Exercises
Research
FAQs
National/international health days
Rheumatology
Other musculoskeletal conditions
Find more information about the blog posts on offer here.
Image Licensing
All illustrations are protected by copyright. Full terms are available on request. See a full list of available images.
Using images online
Older images have a lower resolution and more untidy style compared to newer images (see comparison below). This is reflected in pricing: contact Freya to organise the purchase of images alone.
Cliniko body charts
Images for use in patient notes are available for a one-time fee. This license only applies to use within Cliniko, and does not allow reproduction elsewhere, including clinic literature or online.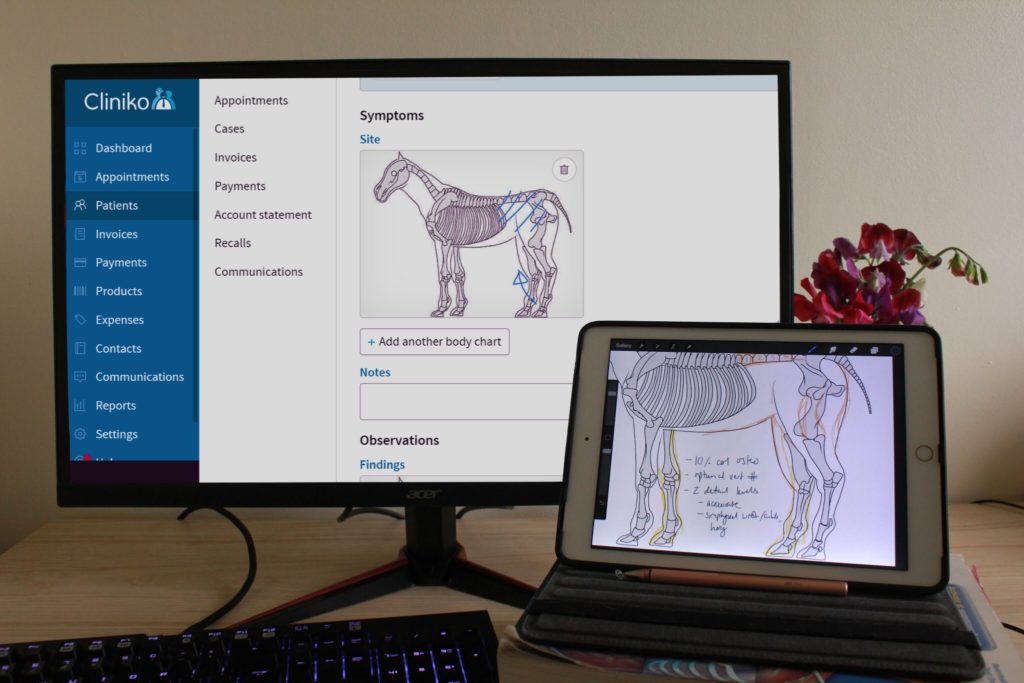 Existing body charts include:
Equine bony anatomy

lateral view (left and right)
anterior view
posterior view
Commissioning new images
Commissioned illustrations start at £50. This includes a license for use as a Cliniko body chart and online. Commissioned illustrations belong to the artist and your use will be non-exclusive. Contact Freya for an accurate quote.
Purchasing prints
For physical prints, see the shop. Contact Freya to request a print that is not currently listed.